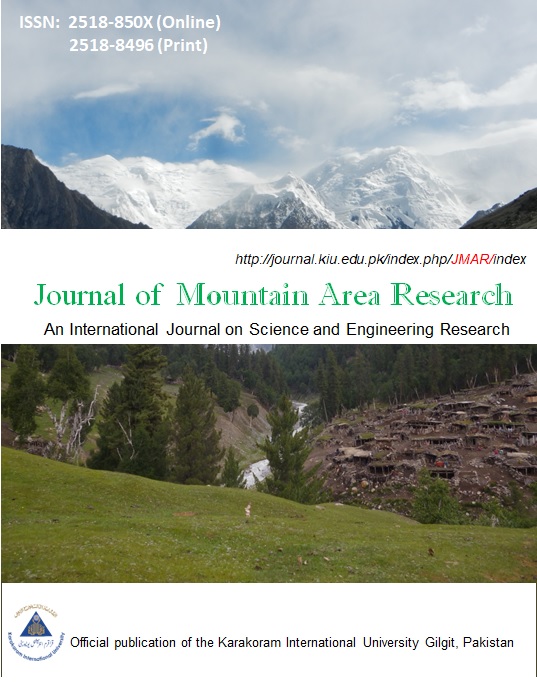 Journal of mountain area research (J. mt. area res.) is an academic journal supervised by Karakoram International University, Gilgit, Pakistan.
J. mt. area res. is an annual international peer-reviewed journal publishing original research articles, review papers and letters/short communications on a broad range of Mathematical and Physical Sciences fields with a focus on mountainous areas, and will accept papers in mathematical and computational sciences, physics and materials sciences, and Earth sciences. The journal was multidisciplinary earlier, from 2019 onwards, the scope of journal has been limited only to Mathematical and Physical sciences areas mentioned above.
ISSN 2518-850X (Online)
ISSN 2518-8496 (Print)
Abstracted and Indexed in:
Membership:

We encourage readers to sign up for the publishing notification service for this journal. Use the Register link at the top of the home page for the journal. This registration will result in the reader receiving the Table of Contents by email for each new issue of the journal. This list also allows the journal to claim a certain level of support or readership. See the journal's Privacy Statement, which assures readers that their name and email address will not be used for other purposes.